Are you ready to heat things up? We have a special that is so hot, it will melt your heart and your taste buds. Estan listos? We hope so!
Say Hola to our limited time special, the Chicken Tinga Tostada!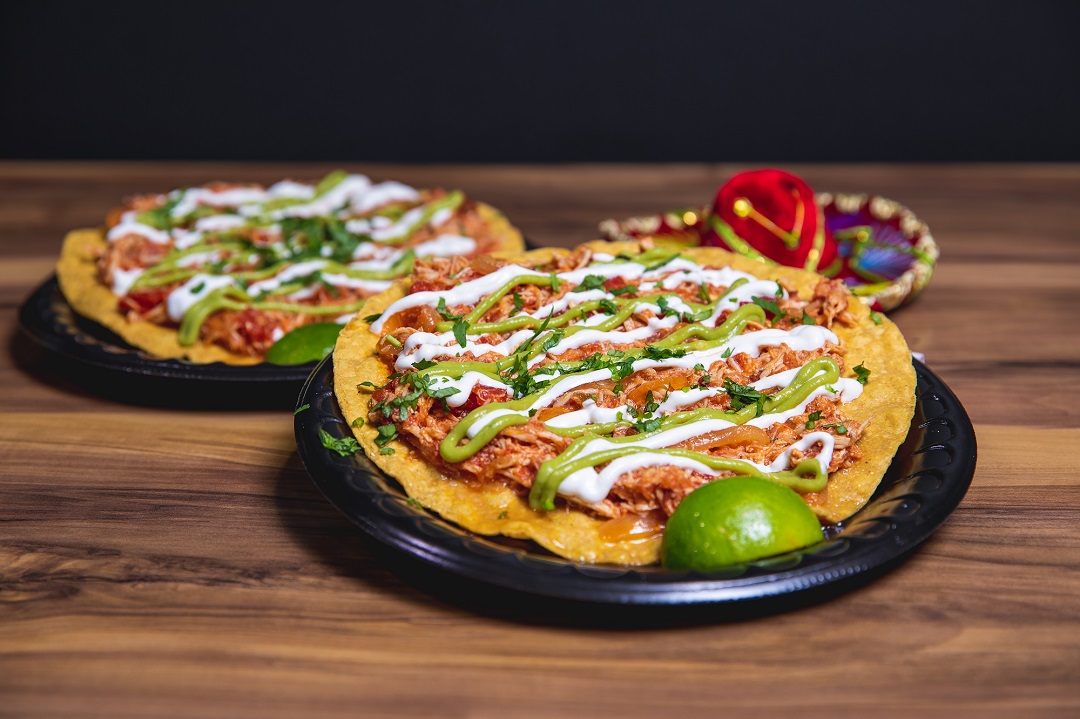 Just imagine, shredded chicken simmered in a tomato chipotle sauce and then blended with caramelized onions and served on a crispy tostada shell with sour cream, guacamole, and fresh cilantro. Que sabroso! You can also enjoy our Chicken Tinga as a protein option for any of our other entrees. How chido is that? Be sure to enjoy it with a nice cold beverage and treat yourself to one of the best tostadas in town. One bite and you will be craving more! There really isn't a better way to be Keepin' It Chido than with our featured Chicken Tinga Tostada!
Hurry amigos! We are featuring this special for a limited time only at all of our locations. Don't miss out on this! You can then finish your meal with one of our incredible desserts such as flan, tres leches cake, sopapillas, and churros! Nothing completes a great meal like something sweet.
If you haven't yet been to a Taco Bus, now is the time! We have something for everyone including vegan, gluten free, and vegetarian options. Talk about chido options!
We are currently open at 50% capacity for dining inside and of course have take-out via our website, Uber Eats, and DoorDash. You can contact your nearest Taco Bus location for their specific store hours. Be sure to check us out on Facebook, Twitter, and Instagram for updates, daily specials, and some tasty looking content.We love to be social with our Taco Bus aficionados.
All we need in life is peace, love, and lots of Taco Bus!